Here's my valient attempt at capturing the awesomeness that is the Alias pilot episode. Not everything is included, but I covered a good portion of it, so dial-up users beware.
Last photoshoot: September 24
X-posted just about everywhere...sorry for multiple entries on your flists!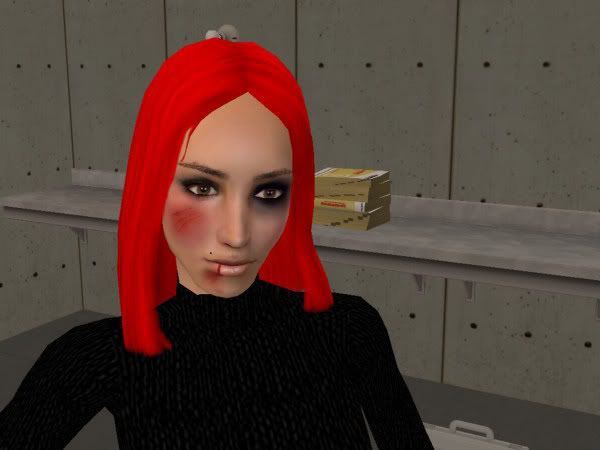 By day, Sydney Bristow is your normal, average graduate student. By night, she is an incredibly talented spy. But she tries to live as normal a life as she can.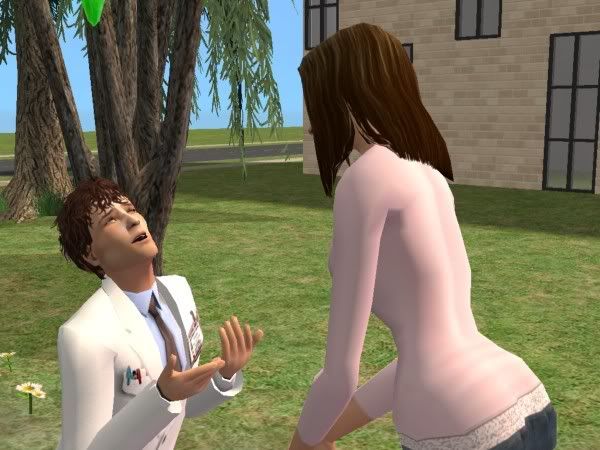 \
Danny: "Build me up, buttercup baby and then you let me down, and mess me around and then worst of all, you never call baby when you say you will. I need you! More than anyone, darling..."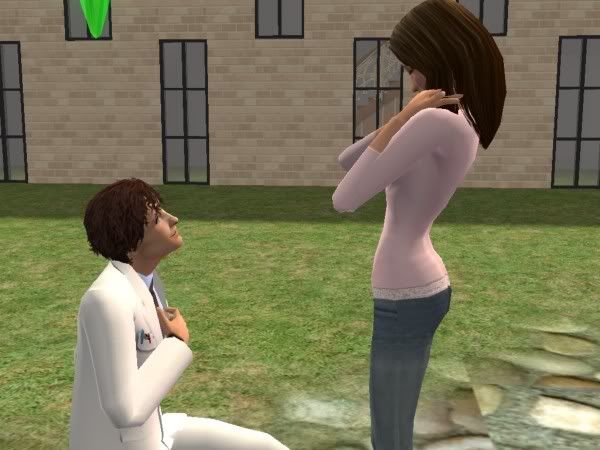 Danny: "Sydney... I can't tell you how much I hope you marry me. Despite what I just did."
Sydney: "Yes!"
(Some time after, Sydney can't stand Danny not knowing what she really does for a living. She returns to Danny's apartment after a mission only to find...)
Danny's death causes her to quit SD-6, which makes Arvin Sloane very unhappy. The real CIA would never have killed Danny for her mistake, which means SD-6 is a terrorist organization posing as the CIA. To save her life and avenge Danny's death she has to do one last mission for Sloane.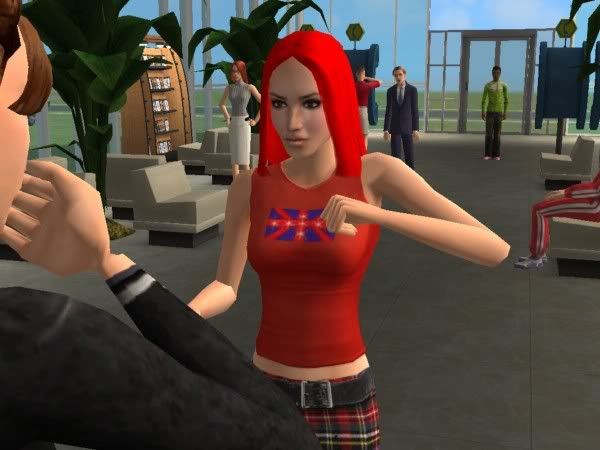 Sydney: "What lipstick do you use? I love it."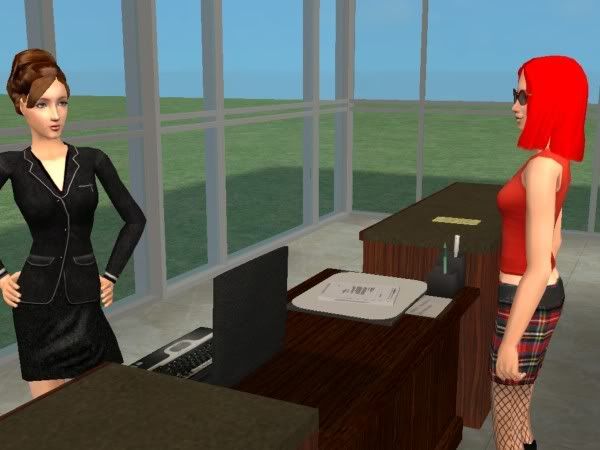 Airport employee: "Alex Jane lips. Concord Grape."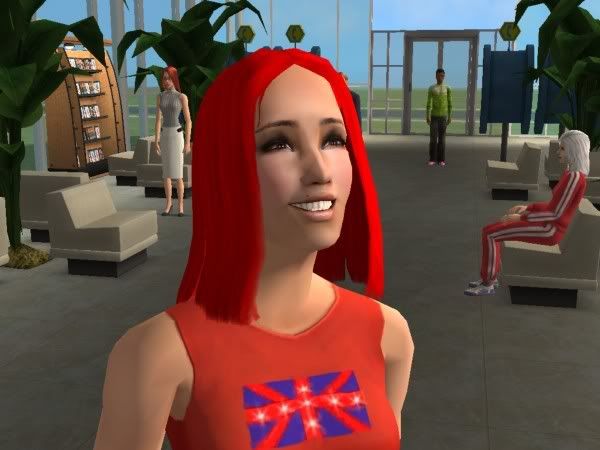 Sydney: "It totally pops."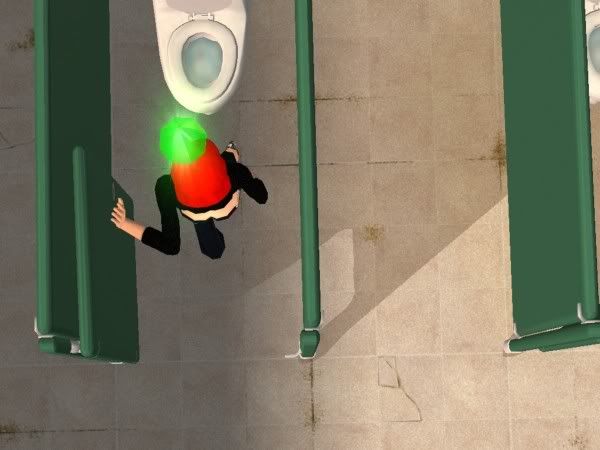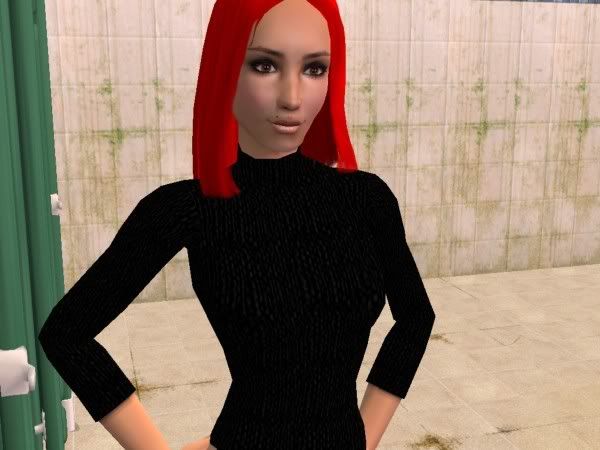 Unfortunately, Sydney gets caught in Taipei.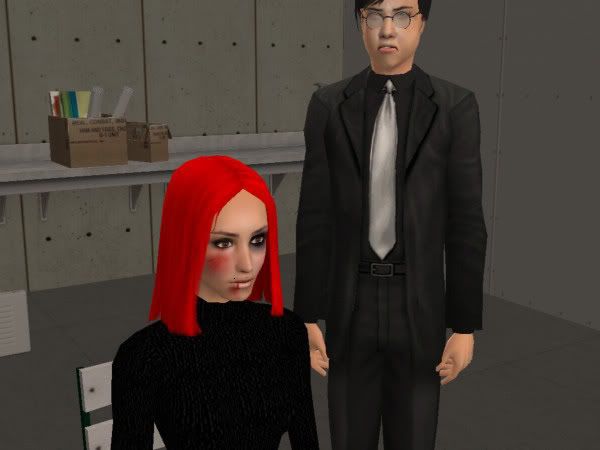 Creepy asian dentist: "The pill I gave you helps the pain. I could tell because you stopped screaming so loudly. That medication, however, only lasts for two hours. And it's been two hours almost. So, (he gets up) you have a choice. Which way to go next?"
Well, really she kicks the crap otu of him and ties him to the chair, but they don't really have that option on "The Sims". But they should. So Sydney now has the Rambaldi artifact from the Teipei warehouse and takes it to Sloane.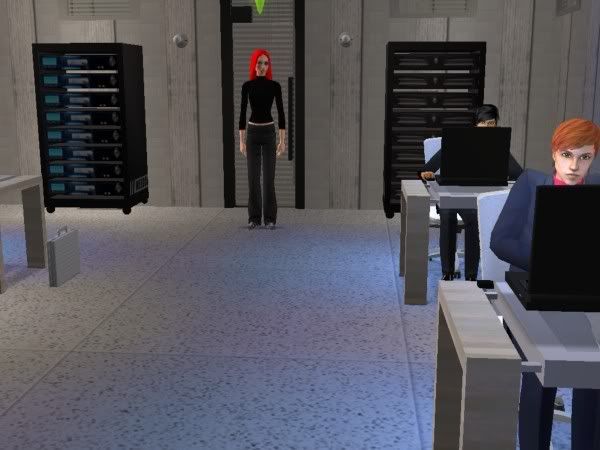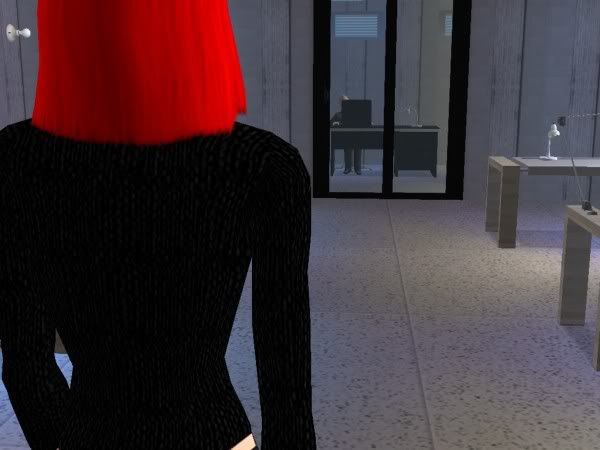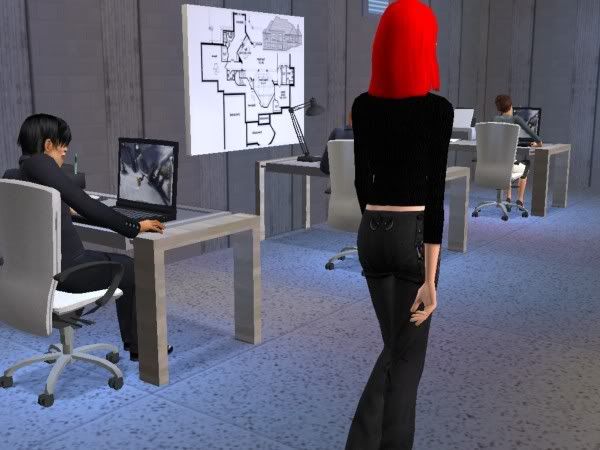 Sydney: "I'm back."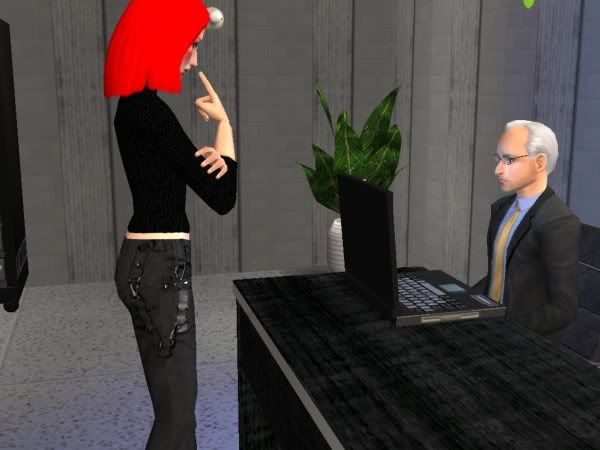 Sloane: "Alright."
Sydney: "I'm taking a week off. I've got mid-terms."
After handing over the Rambaldi artifact, Sydney goes to the real CIA and offers herself up as a double agent.
Vaughn: "Some more coffee. And something to eat."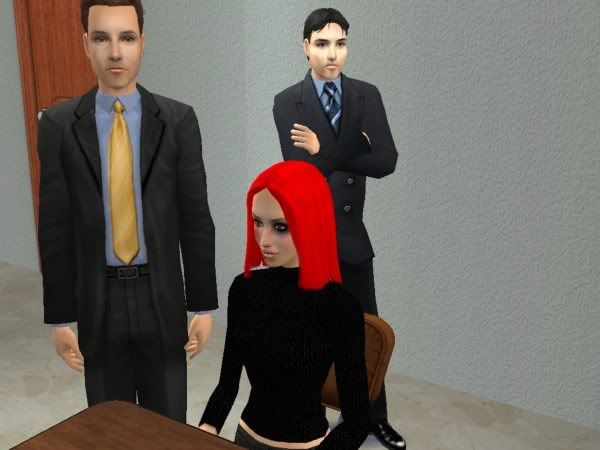 Vaughn: "I'm just, uh, let Mr. Weiss know if you need anything else."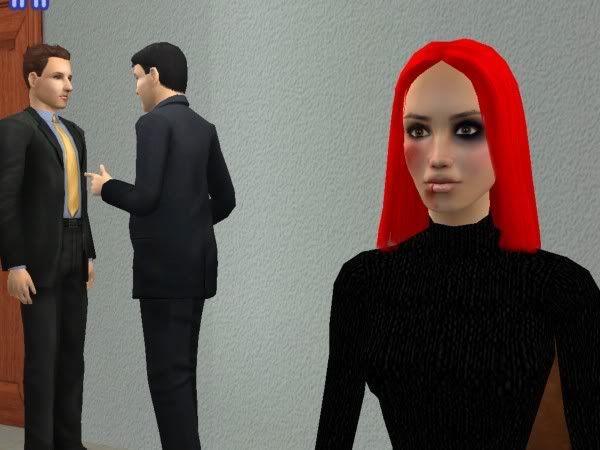 Sydney: "New pen. This one's dying."
Weiss hands her a new pen. Sydney: "Thanks."
At Danny's grave, Sydney mourns.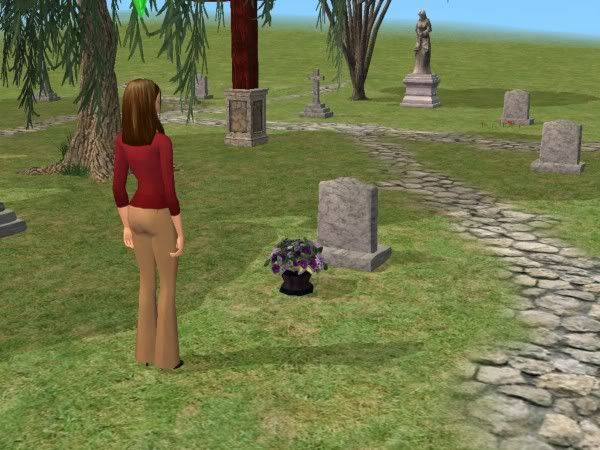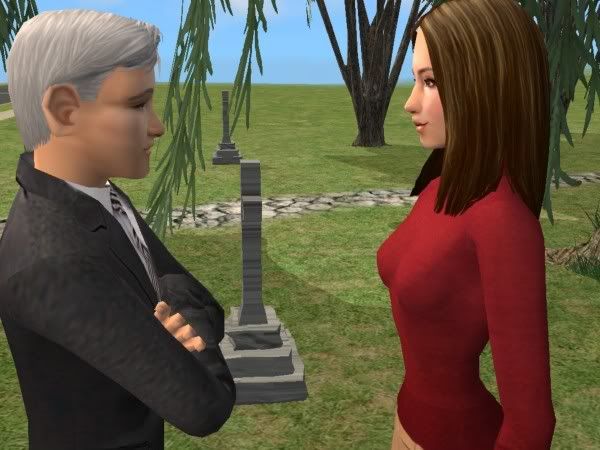 Jack: "I'm sorry about Danny. There was nothing I could do. I know what it's like to lose someone..."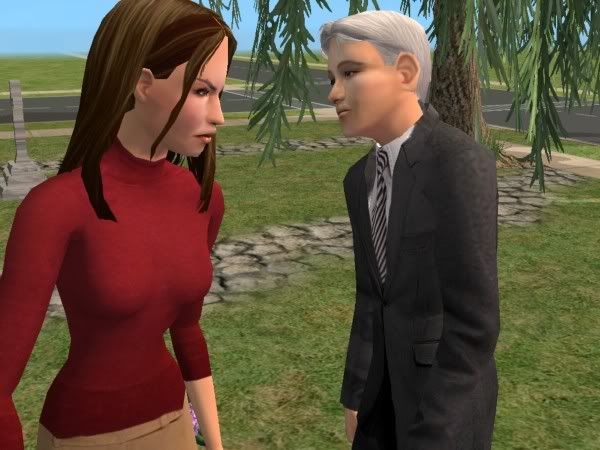 Sydney: "Listen, I don't know what you expect. Just because we're working on the same side, just because I know the truth about you now, that doesn't change a thing between us. I accept what I'm doing now because I have to. That doesn't mean I have to accept you."
Jack, holding a phone: "I asked Devlin if I could come tell you myself. They verified your statement. You're in. I read what you wrote. I appreciate you not naming me. That was... kind."
Sydney: "You're a CIA?"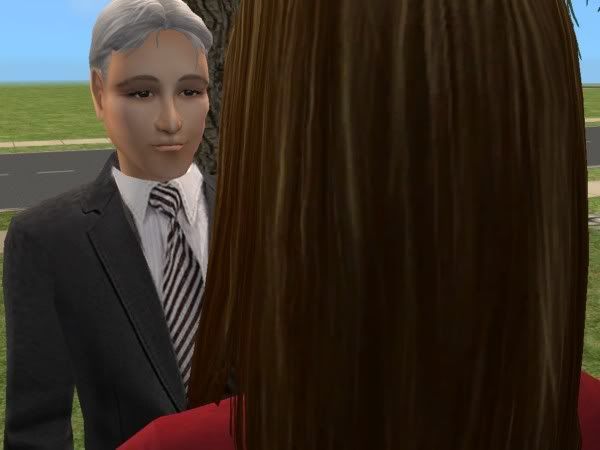 Jack: "You don't know how dangerous this is, Sydney. Doing what I do. I wish you would have taken me up on Switzerland."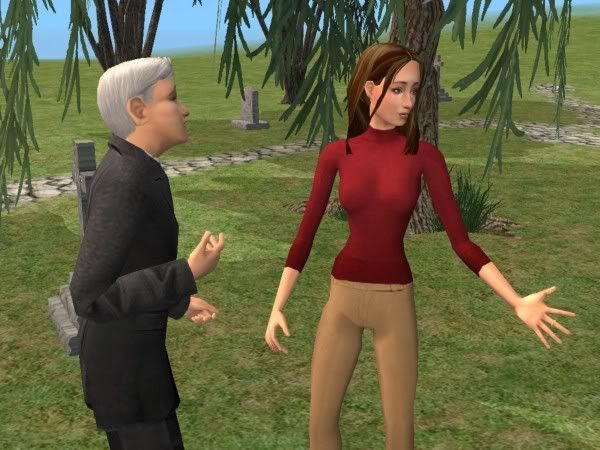 Sydney: "How do I know what you're telling me is the truth?"
Jack: "I guess we'll just have to learn to trust each other."
(He gives her the phone and walks away. It rings.)
"Hello?"