As a HUGE fan of the dearly departed show, "Alias", I threw together an Alias/Sarkney photoshoot centered around a segment in season 2, episode 7, "The Counteragent".
Last photoshoot...many many moons ago, 3-4 months maybe.
X-posted at
thesims2
,
sims2_fandoms
,
proclivityfans
,
alias_geek
.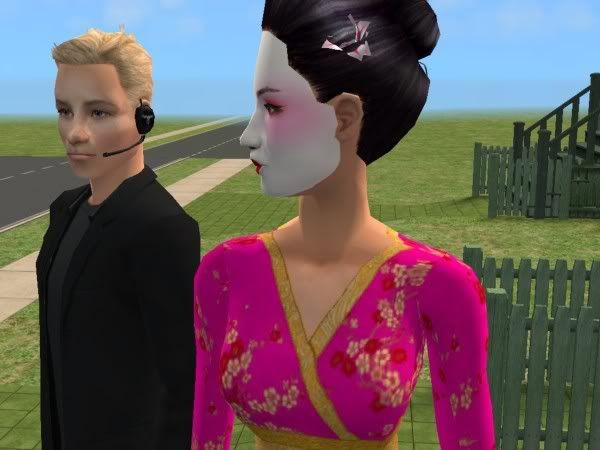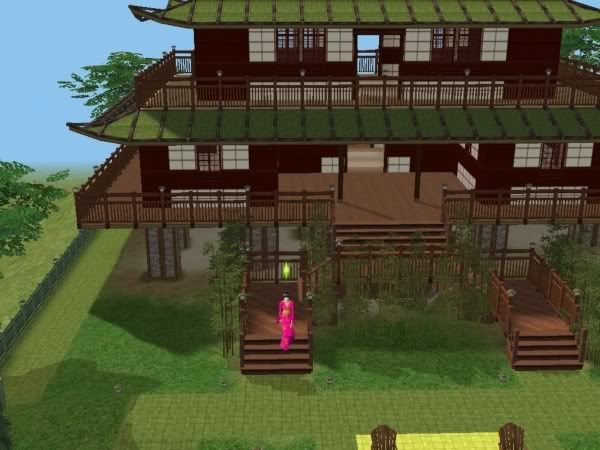 Sydney: "I'm on the grounds."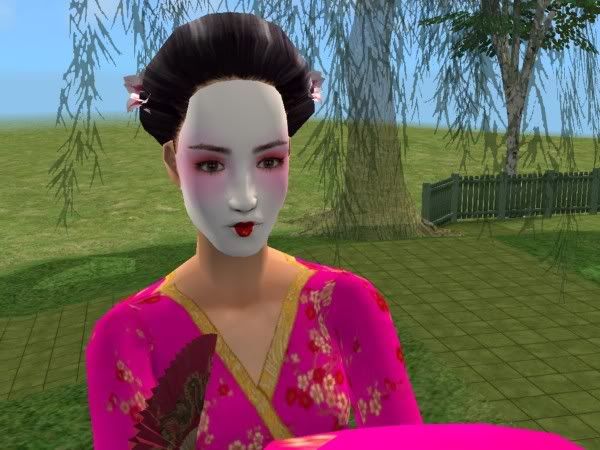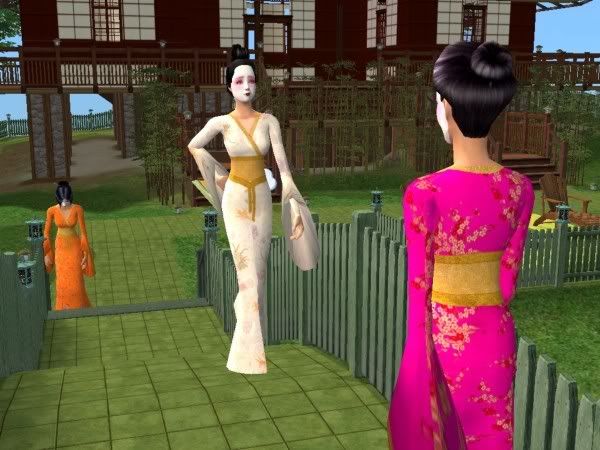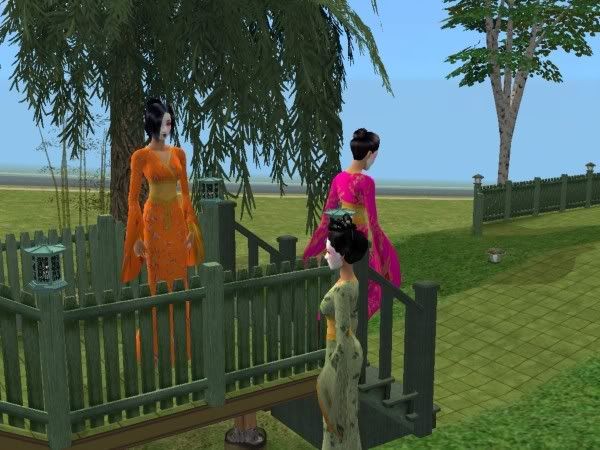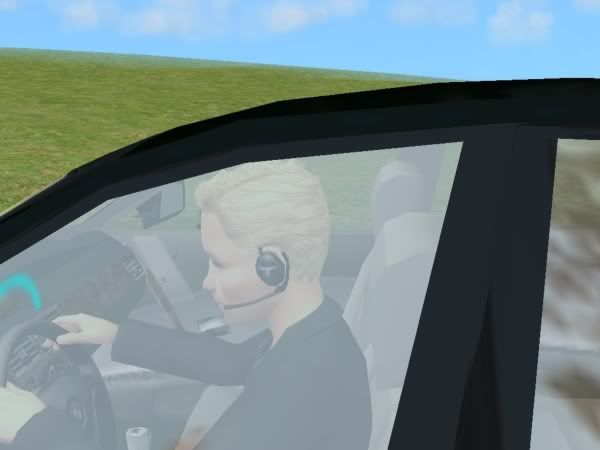 Sark: "Good. My associate just arrived to meet your father."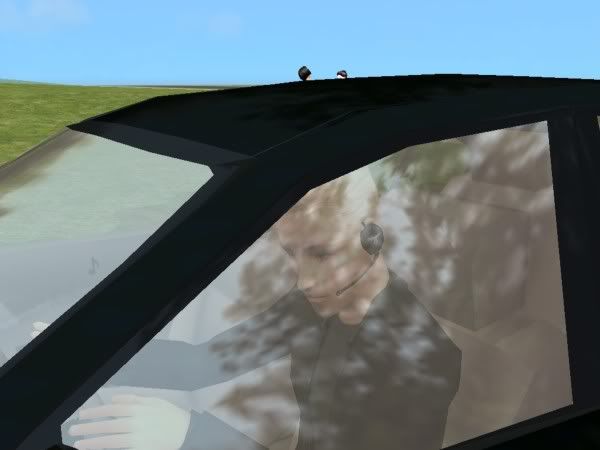 Sark: "Good luck, Sydney."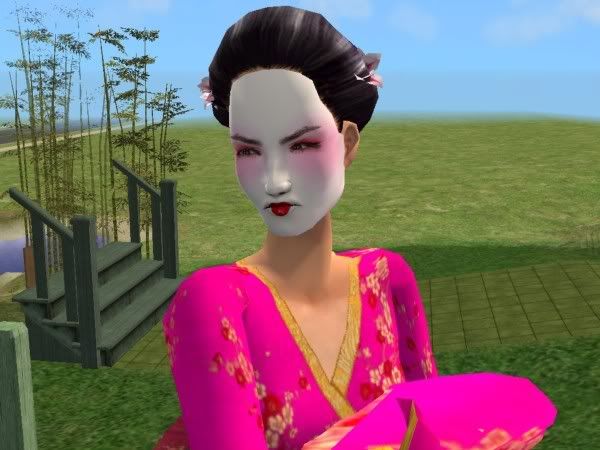 Sydney: " I don't need you to wish me luck, you son of a bitch."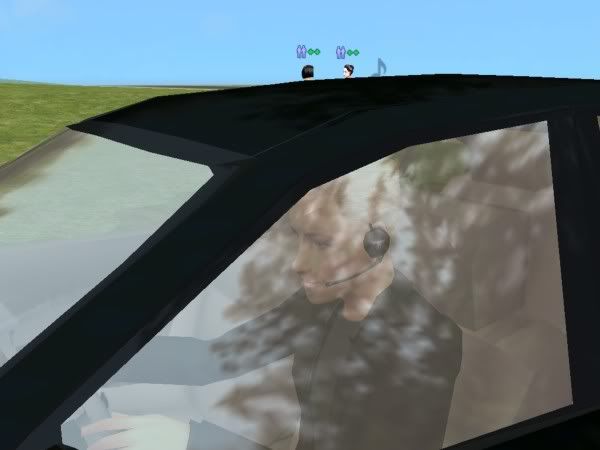 Sark: "That's a wonderful attitude."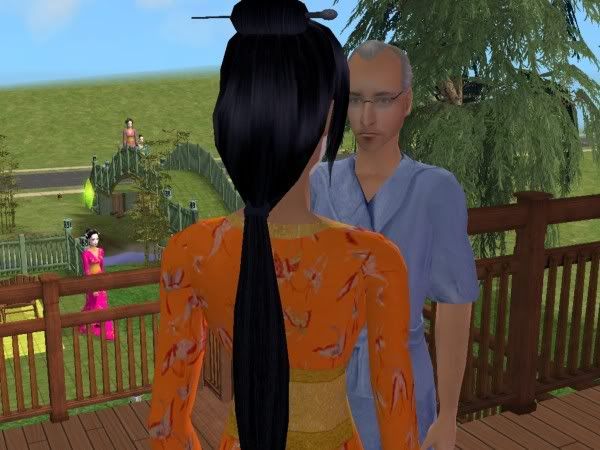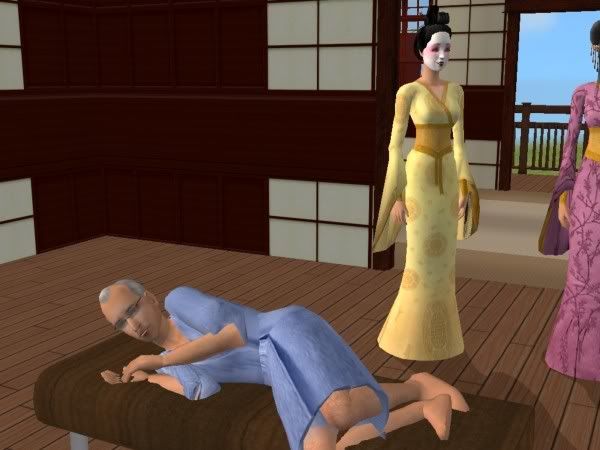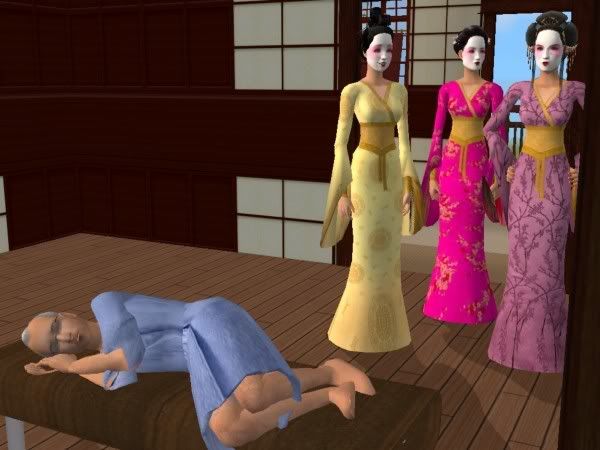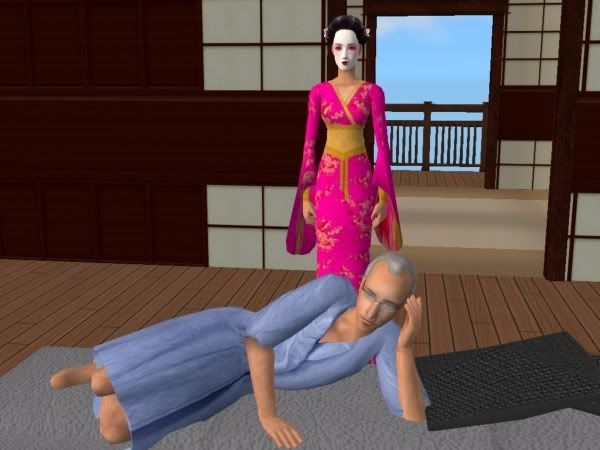 Sloane: "Oh... God, I'm tense. Not a big surprise. I saw a man die yesterday."
*Sydney, grossed out, takes a poisioned hairpin out of her hair and sticks him with it. He promptly passes out. Sydney calls out in Japanese for help.*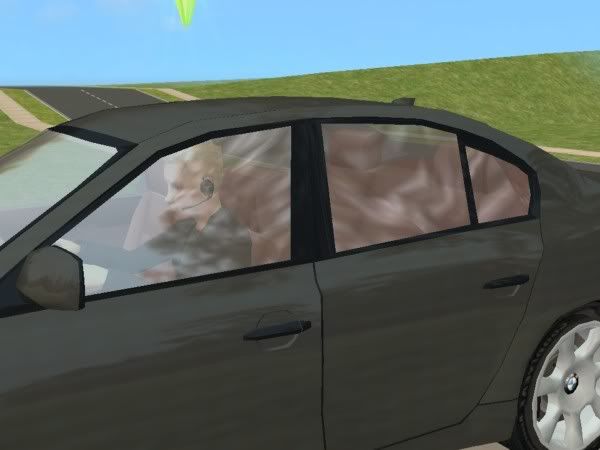 Sark: "You are so good, do you know that?" (on walkie talkie) "Send the ambulance."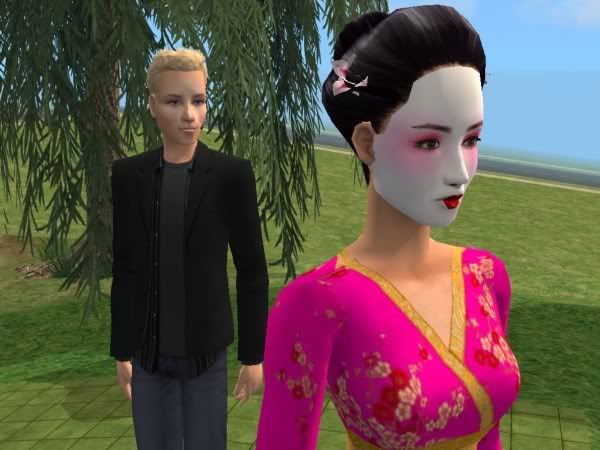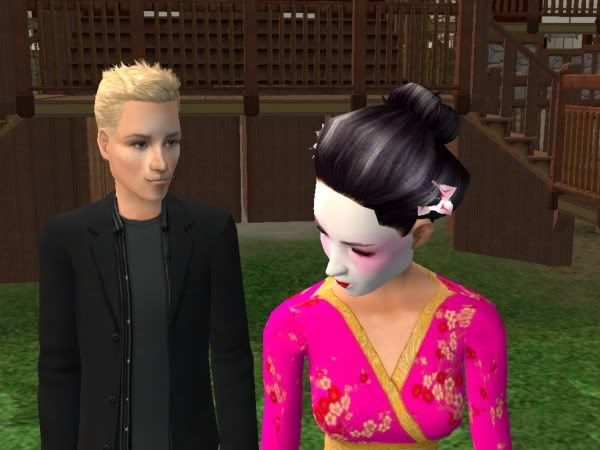 Sark: "It went well. Look, when I said 'Good luck' before, I wasn't mocking you."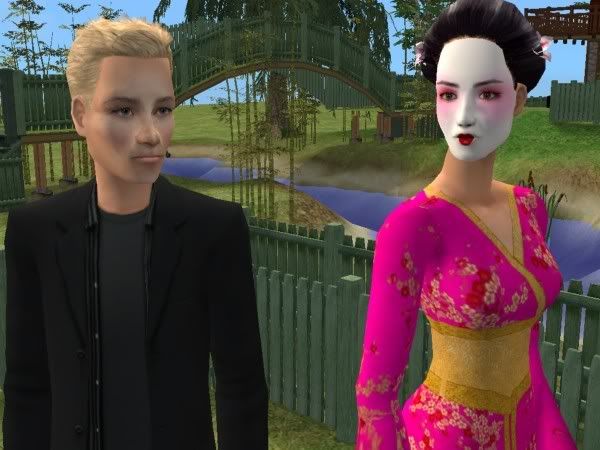 Sydney: "Call in for your man to release the serum."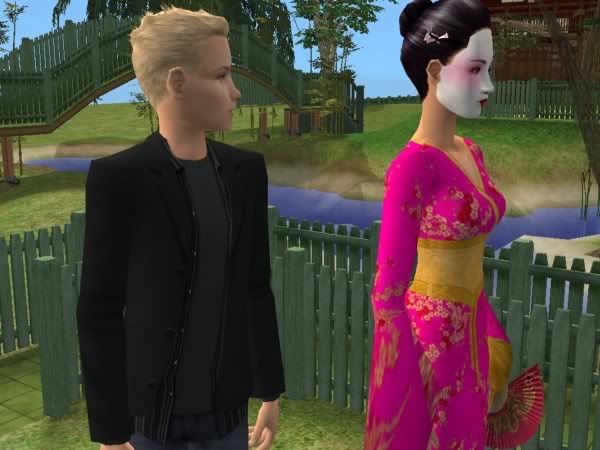 Sark: "It was nice working with you."

...just for comparison.
Photoshoot outtakes!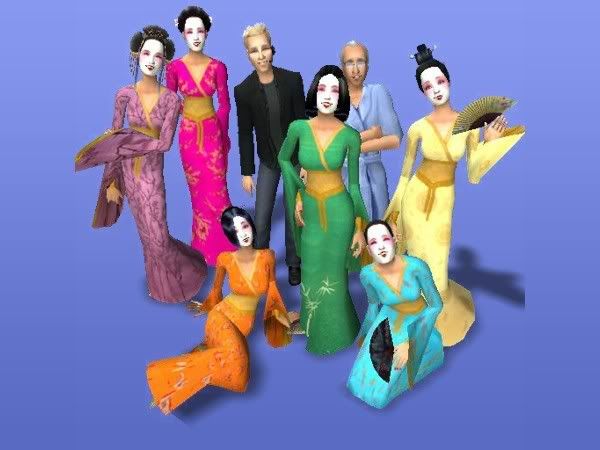 My Geisha family for the shoot! Actually, all the geishas are my other female Alias sims dressed up. Can you recognize anyone??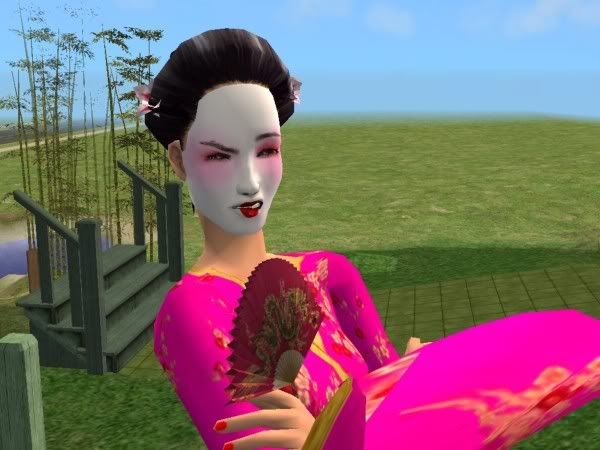 Sydney: "Bitch, please."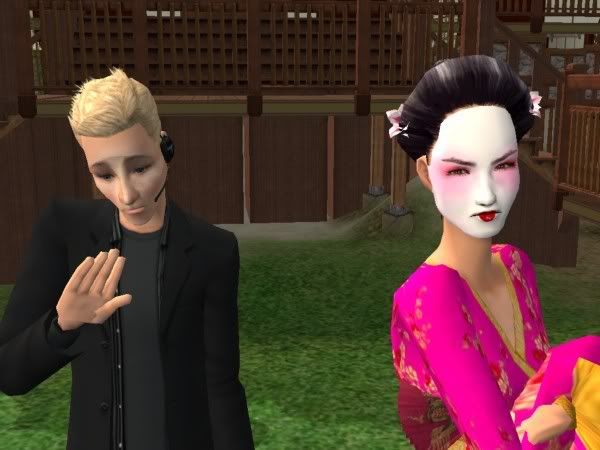 Sydney does not approve of Sark's vanity.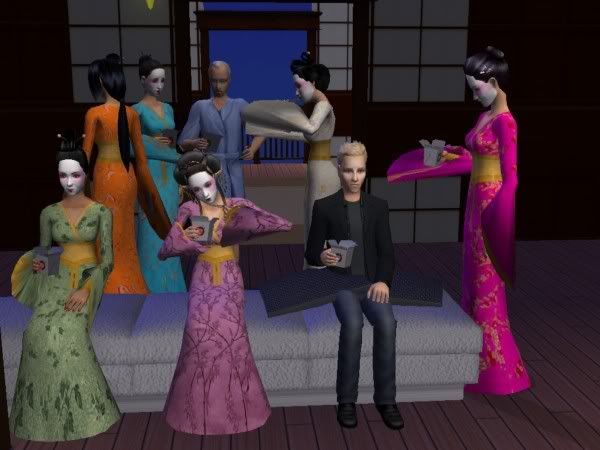 I had to keep the Sims alive while I did the shoot, so food became necessary.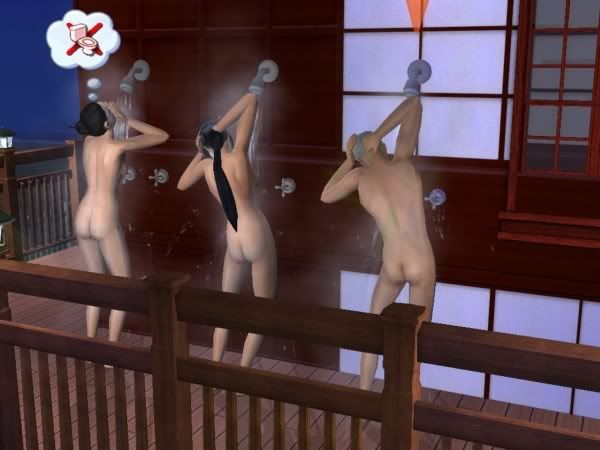 ...as did showering.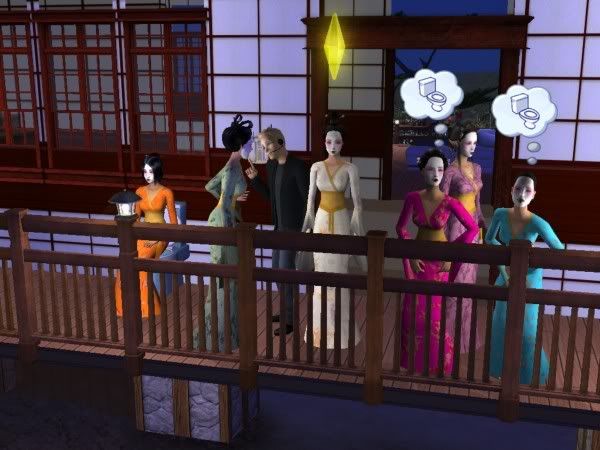 After awhile, I just stopped caring whether they peed themselves or not. Is that wrong?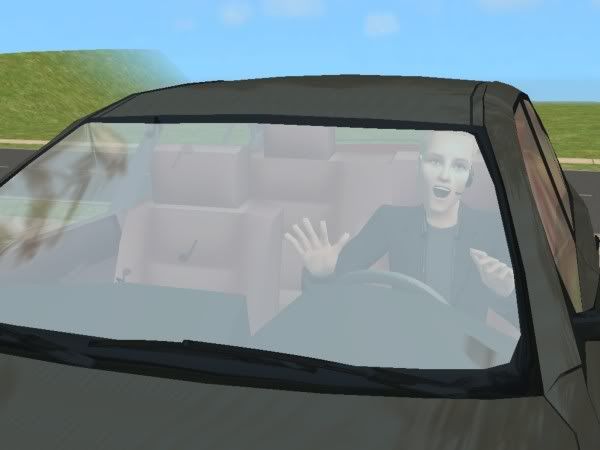 I caught him singing along to the car radio.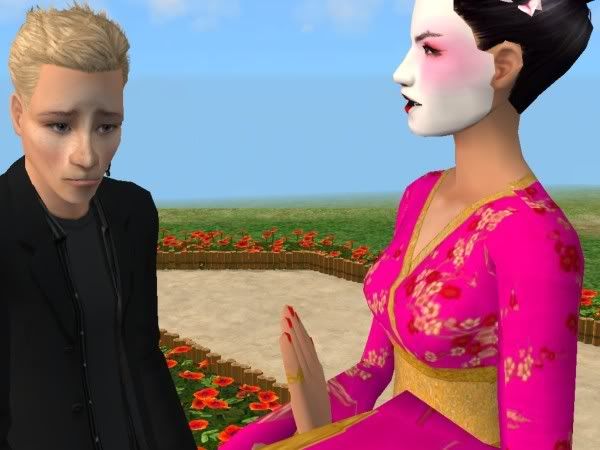 Sydney: "It's just that...I'm just not into you that way." Sark *is heartbroken*
Sark: "Fancy meeting you here."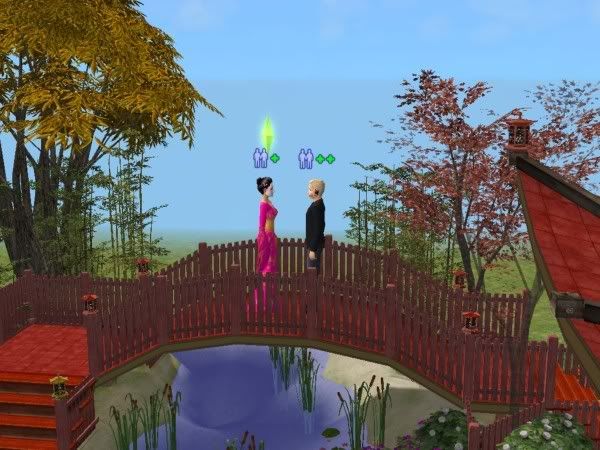 Starcrossed lovers, much?
There are definately more "Alias" photoshoots on the way...hope you enjoy them as much as I enjoy making them! Please friend my sims community or my personal journal if you'd like to see more!!